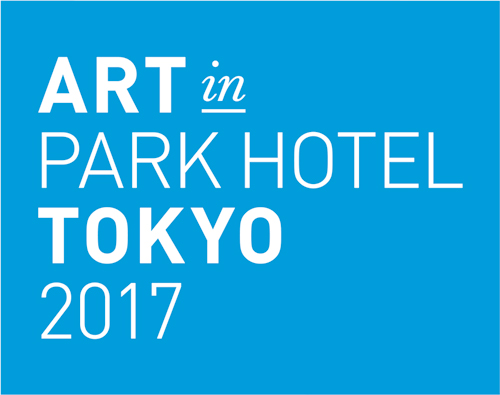 ART in PARK HOTEL TOKYO 2017
Yoshimi Arts <"Material and Form" in a digital age>
Rachel Adams/Mizuki Kakinuma/Keigo Kamide/Haruko Sasakawa
+Minako Nishiyama

Preview | Feb. 10 (Fri) 12:00-19:00 *Invitee and Press only
Open to the Public | Feb 11 (Sat), 12 (Sun) 11:00-19:00
*Admission closes 1hour prior to the fair closing.
Venue | Room no,2703 (Yoshimi Arts booth) in Park Hotel Tokyo (Shiodome/Tokyo)
Shiodome Media Tower 1-7-1 Higashi Shimbashi, Minato-ku 105-7227 Tokyo
(25th Floor, the reception)
Fair Admission Fee | ¥1,500/1 Day Pass
* Please purchase tickets at the reception desk at Park Hotel Tokyo

AiPHT Website | http://www.aipht.artosaka.jp/en/
Yoshimi Arts is pleased to participate in "ART in PARK HOTEL TOKYO 2017" in this February. This is the art fair which uses the hotel guest rooms as gallery booths.
In our room, we will hold our group exhibition《"Material and Form" in a digital age》 which we held at our gallery in 2014 and 2016. The artists are Rachel Adams, Mizuki Kakinuma, Keigo Kamide, Haruko Sasakawa, + Minako Nishiyama.
The new works and unreleased works of these artists will be exhibited in accordance with the layout of room and we hope that you will enjoy the atmosphere different from it in the gallery.
We are looking forward to your visit.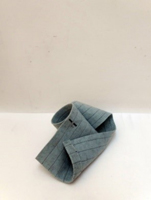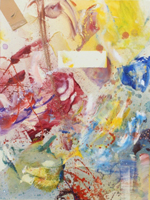 Rachel Adams "Sleeve 3" 2016 Felt, thread 195×320×h145mm
Mizuki Kakinuma "Work 2016-may (b.) " 2016 mixed media 606×455mm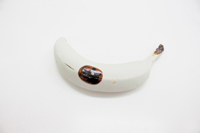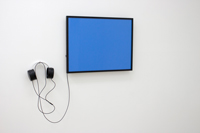 Keigo Kamide "Banana with Design of Bear in Ban-e Style" 2016 porcelain 161×97×h36mm
Haruko Sasakawa "Video 2" 2016 mixed media variable(approx. 95×104×d15cm)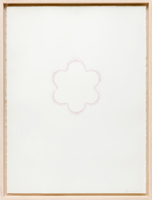 Minako Nishiyama "Untitled" 2017 acrylic paint on paper 546×394mm frame603×450mm
*These works may change with time.
Artist page
Rachel Adams ≫
Mizuki Kakinuma ≫
Keigo Kamide ≫
Haruko Sasakawa ≫
Minako Nishiyama ≫