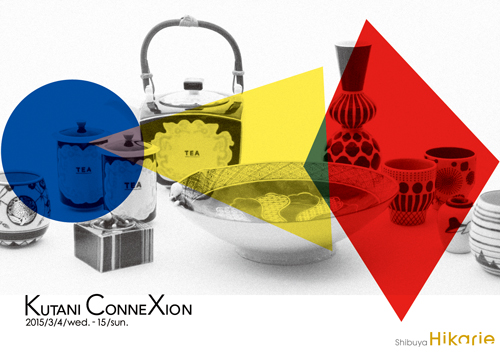 Kamide Choemon-gama "KUTANI CONNEXION"

Mar 4 - 15, 2015
11:00-20:00 (final day -18:00)
Venue | Shibuya Hikarie 8/ CUBE1,2,3
2-21-1 Shibuya, Shibuya-ku, Tokyo
+81-3-5468-5892 (Shibuya Hikarie Information)
http://www.hikarie.jp/en/
Kamide Choemon-gama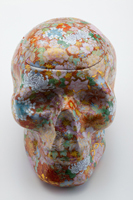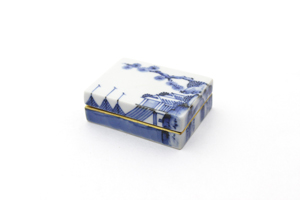 Left|Kamide Choemon-gama +MARUWAKA-YA  "Skull" Candy Jar with Floral Design, Right| Small Flat Container with Lid, Blue and White with Design of Landscape
1879 Established as Kutani ware wholesaler in Nomi City, Ishikawa Prefecture 
1969 Recived the hornor to dedicate "Flower Vase" at the request of the Meiji Shrine 
1983 Recived the hornor to make the tableware used when Emperor Showa visited Ishikawa Prefecture 
1993 Recieved the Award from the Minister of Trade and Industry for evaluation of promotion of traditional craft works 
2000 The wares were used as the tableware at the dinner party, Okinawa Summit 
2003 The fourth heir was decorated with the Fifth Class Order of the Rising Sun, Gold and Sliver Rays 
Keigo Kamide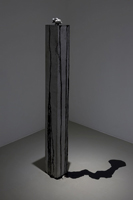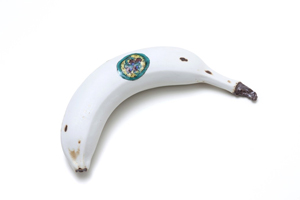 Left | Turban Shell,"Shell in Sea of Ink", Right | Banana with Design of Scriptural Text
1981 Born in Ishikawa Prefecture, Japan 
2006 BFA, Department of Fine Arts: Oil Painting, Tokyo University of the Arts 
Solo Exhibition 
2014 "Quiet Storm" (Yoshimi Arts/Osaka) 
2013 αM Project 2013 "The Earthly Paradise" vol.3 Keigo Kamide (gallery αM/Tokyo)
         "Floating" (Yoshimi Arts/Osaka) 
2012 "Bananas" (pARa:siTe/Ishikawa) 
2011 "Isolated" (Yoshimi Arts/Osaka) 
2010 "Kutani Connexion" (Spiral Garden/Tokyo)  
2009 "Art / Craft" (Oukashorin/Nagano) 
2008 "Style" (Takagikoujisyouten/Ishikawa)
         "Para:sideB" (pARa:siTe/Ishikawa) 
2007 "Para:sideA" (pARa:siTe/Ishikawa) 
Public Collection 
21st Century Museum of Contemprary Art, Kanazawa, Nomi City, Japigozzi Collection 
Jaime Hayon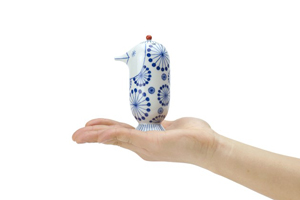 Janime Hayon × KUTANI CHOEMON Soy Pot Bird -flower
Spanish artist-designer Jaime Hayon was born in Madrid in 1974. After studying industrial design in Madrid and Paris he joined Fabrica – the Benetton-funded design and communication academy in Italy- in 1997 where he directed the design department until 2003. Hayon set up his own studio practice in the year 2000 and dedicated himself fully to his personal projects from 2003 onward, today he is one of the most acclaimed creators worldwide.