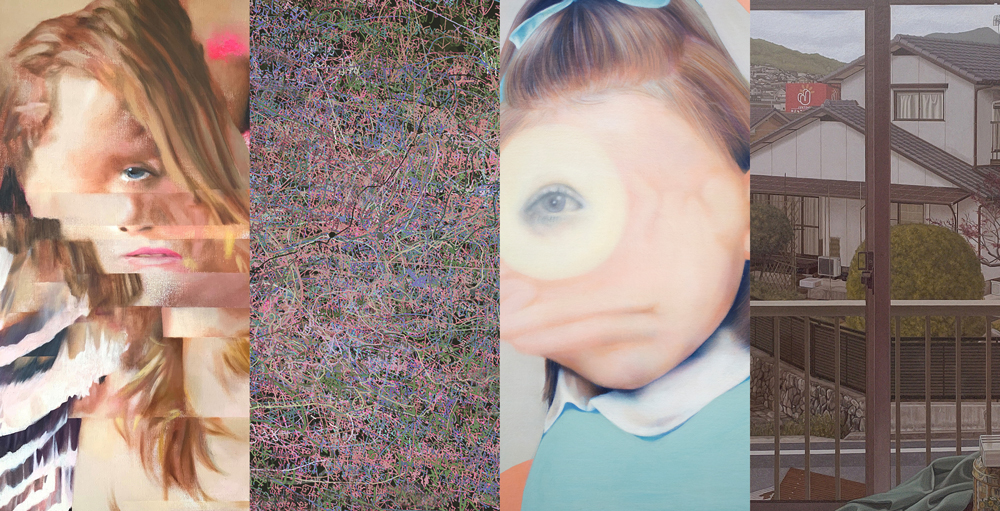 10th Anniversary
Decade vol.1
Yugo Kohrogi / Haruko Sasakawa / Miki Sato / Takehiro Terabayashi /
Jun 24 (wed) - Jul 19 (sun), 2020
11:00-19:00 (sun -17:00)
Closed on mon, tue
Yoshimi Arts
This year, Yoshimi Arts is celebrating its 10th anniversary since its opening in August 2010. We would like to express our deepest gratitude to everyone who has supported us.
To commemorate our 10th year, we are pleased to present the exhibition "Decade vol.1".
In 2020, due to the worldwide spread of coronavirus and its inexorable effects, we have been forced to shift into a different lifestyle. While we need to view art which develops alongside humanity with a long-term perspective, the works that are created in response to times like these, whether or not they incorporate changes, are very important. We believe these works will play a key role in passing down testimonies of what happened in 2020 to future generations.
This exhibition will present new works by Yugo Kohrogi, Haruko Sasakawa, Miki Sato and Takehiro Terabayashi, four of the artists who have been exhibiting in our gallery. We look forward to your visit.
【Notice】
Requests to visitors

・Wearing a mask
・Hand disinfection at the entrance
・Social distancing (about 2m, minimum: 1m)
・If you have a fever or cough, you cannot enter.
We apologize for any inconvenience. Thank you for your understanding.
<Artists>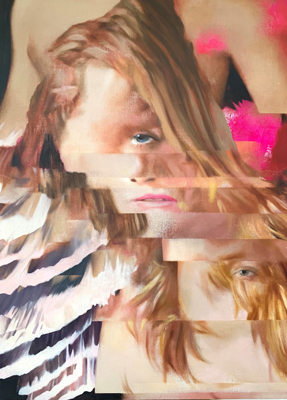 Yugo Kohrogi
Born in Kumamoto in 1982. Tokoyo University of the Arts, B.F.A. in Oil Painting, and M.F.A. in Printmaking.
Representative exhibitions in recent years; solo: "EYE" (Yoshimi Arts /Osaka, 2020), "Roots" (Gallery Naruyama /Tokyo, 2019) ; group: "Yugo Kohrogi, Yuki Nagashima" (Canalside Gallery, Nagasaki Prefectural Art Museum, 2019), "Shirakino Artist in Residence, Exhibition 2019-1" (Art Village Shirakino /Minamishimabara, 2019), etc.
photo | 《≡ 05》 2020 oil on canvas 727x530mm(P20)
aritst page >>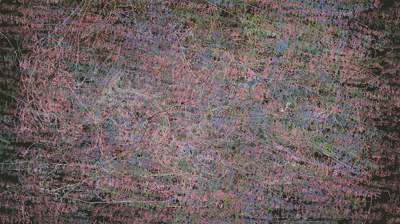 Haruko Sasakawa
Born in Osaka in 1983, llives and works in Ibaraki. Tokyo University of the Arts, B.F.A., M.F.A., and D.F.A. in Inter Media Art.
Representative exhibitions in recent years; solo: "Recollection: the plywood fish" (Yoshimi Arts /Osaka, 2017), "Recollection - Human Torpedo" (The University Art Museum, Tokyo University of the Arts, 2015), "Study Room no.6221"- Documentation (Yoshimi Arts, 2013); group: "City Flip-Flop" (C-LAB /Taipei, 2019), "Flash Memories" (432|SAI GALLERY, Yoshimi Arts, The Third Gallery Aya /Osaka, 2019), "Foujita in the 1940s: Tributes" (Chinretsukan Gallery, The University Art Museum, Tokyo University of the Arts /Tokyo, 2018), "SENSOU-GA STUDIES" (Tokyo Metropolitan Art Museum , 2015)etc.
photo | 《 Processing 》 (representation) 2020 video
artist page >>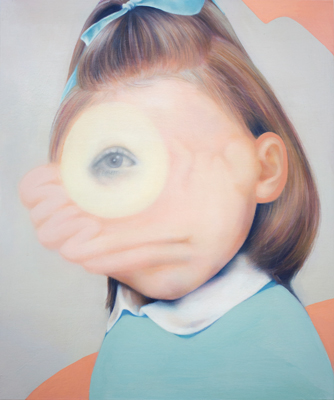 Miki Sato
Born in Yamagata in 1986, lives and works in Toyama. Tohoku University of Art and Design, B.F.A., M.F.A., and D.F.A. in Oil Painting.
Representative exhibitions in recent years; solo: "Have You Seen This FACE?" (Yoshimi Arts /Osaka, 2019), "Miki Sato solo exhibition" (Gallery Tsubaki /Tokyo, 2018), "N.E.blood 21 vol.51 'Miki Sato'" (Rias Ark Museum of Art/ Miyagi, 2014); groop: "FINE ART / UNIVERSITY SELECTION 2014-2015 for young artists" (Tsukuba Museum of Art, Ibaraki, 2015), "Primitive [ in order ]" (Yoshimi Arts, 2012), etc.
photo | 《Neighbor》 2020 oil, cotton cloth on panel 727×606mm(F20)
artist page >>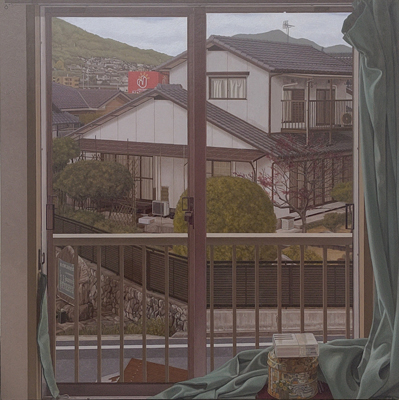 Takehiro Terabayashi
Born in Toyama in 1981, lives and works in Hiroshima. Nagaoka Institute of Design, B.D. in Visual Design, and Hiroshima City University, M.F.A. in Oil Painting.
Representative exhibitons in resent years; solo: "small life" (Yoshimi Arts/ Osaka, 2019), "Takehiro Terabayashi Exhibition -LIFE-" (Art Gallery, Matsuzakaya Nagoya Store/ Aichi, 2018), "LIFE" (Art Fair Tokyo - Yoshimi Arts/Tokyo International Forum, 2014); groop: ""In Between the Classic and the Contemporary" (Hiroshima City University Art Museum, 2018), "The Light – Portraits of the Hibakusha" (Brunei Gallery, University of London, 2010), etc.
photo | 《Window》(in progress) oil, chalk ground on panel 1000×1000mm(S40)
artist page >>