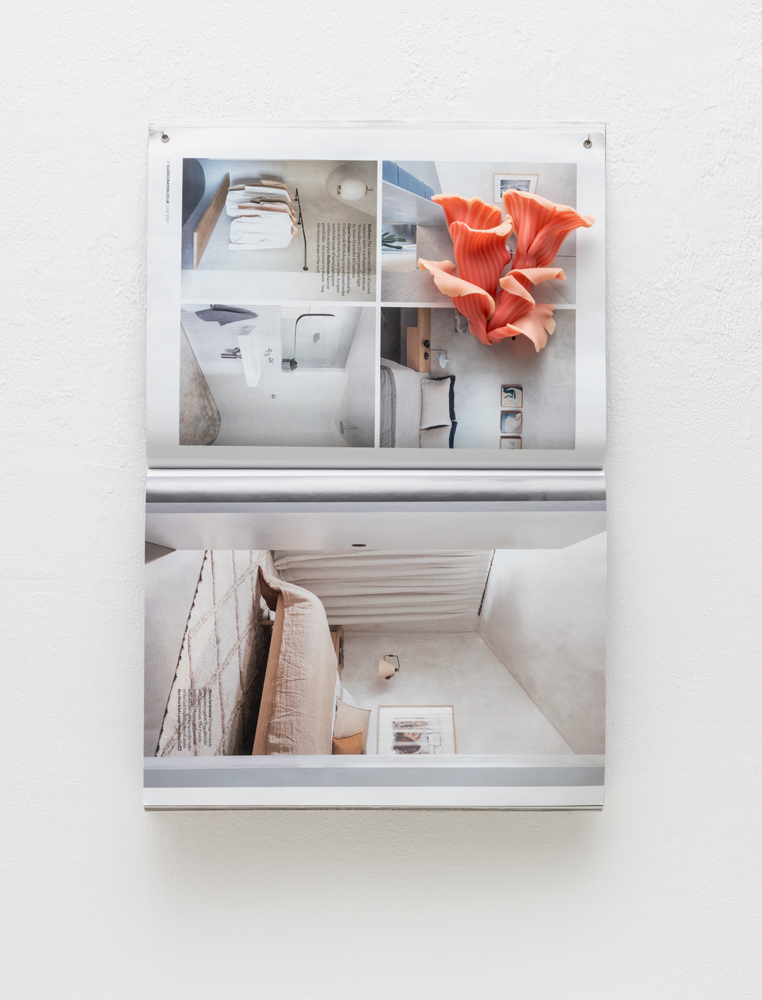 Insight 26 "connection"
Jun 15 (wed) - Jul 10 (sun), 2022
12:00-19:00 (sun -17:00)
Closed on mon, tue
Yoshimi Arts
exhibited works | Rachel Adams / Shunsuke Imai / Keigo Kamide / Lothar Götz / Teppei Soutome / Minako Nishiyama / Eric Bainbridge
Yoshimi Arts is pleased to present the exhibition "Insight 26".
"Insight" is our regular exhibition featuring works, categorized in accordance with the theme of each exhibition, from our collection and work by artists which we have introduced. In the 26th "Insight", the theme is 'connection' and the works by 7 artists will be exhibited.
We hope you can enjoy this exhibition finding various 'connection' - of composition/color/motif/etc., of categories such as 'design and art' or 'kogei(craft) and art', with history which has something in common, etc. - from inside and outside the work.
image | Rachel Adams 《Home Grown June 2020》 2020 polymer clay on magazine h.42×w.30×d.6cm

Rachel Adams >>
Shunsuke Imai
Keigo Kamide >>
Lothar Götzi >>
Teppei Soutome
Minako Nishiyama >>
Eric Bainbridge

【Notice】
Requests to visitors

・Wearing a mask
・Hand disinfection at the entrance
・Social distancing (about 2m, minimum: 1m)
・If you have a fever or cough, you cannot enter.
We apologize for any inconvenience. Thank you for your understanding.