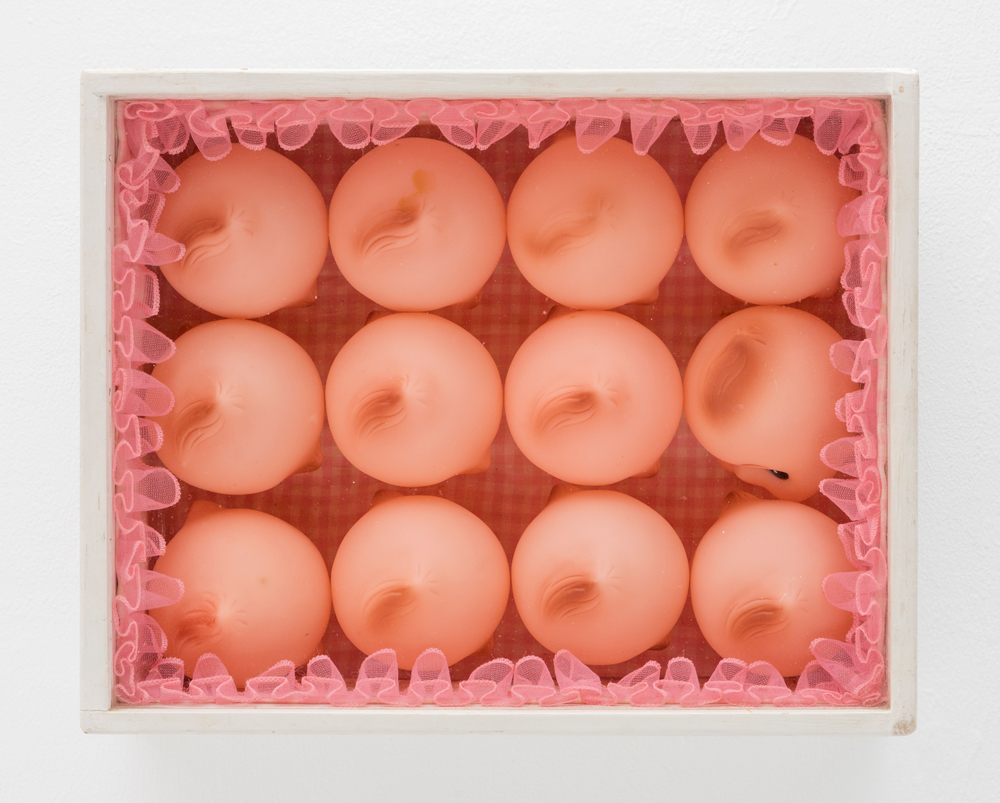 Insight 29 "From The 80s"
Jul 12 (wed) - 30 (sun), 2023
12:00-19:00 (sun -17:00)
Closed on mon, tue
Yoshimi Arts
Exhibited works (artists) |
Rachel Adams / Shigeru Izumi / Yugo Kohrogi / Haruko Sasakawa /
Katsuo Tachi / Takehiro Terabayashi / Natsuyuki Nakanishi / Minako Nishiyama
Yoshimi Arts is pleased to hold the exhibition, "Insight 29".
"Insight" is an exhibition series featuring works by the artists of Yoshimi Arts and from the Yoshimi Arts gallery collection. For the 29th edition, our theme is "From The 80s", and focuses on works by Minako Nishiyama created in the 80s and 90s, whose works are currently being exhibited in the collection exhibitions at the Hyogo Prefectural Museum of Art and The National Museum of Art, Osaka, respectively.
In the 1980s, with the 1986 implementation of the Equal Employment Opportunity Law for Men and Women, there was a social situation known as the "age of women". For the art world, this was a time when many female artists began to emerge, evidenced by Motoaki Shinohara's introduction of about forty young female artists through his special featured article, "Cho-Shojo (Super Girls)" in Bijutsu Techo (August 1986 issue, Bijutsu Shuppansha). Nishiyama contends that, thanks to the achievements of this generation of female artists, she has always been able to create her artworks freely. From the 1980s through to the 1990s, we saw the 'bubble economy' era, where funding was somehow available, allowing artists to create projects and large-scale works, even if they themselves had no money. This period also offered open platforms for artists to create artworks that dealt with sexuality or expressed related themes.
The exhibition will consist of works by eight artists. Along with works by Minako Nishiyama, and 1980s works by Shigeru Izumi and Natsuyuki Nakanishi, drawings from 1991 by Katsuo Tachi will be displayed for the first time. In addition, we will feature representative three-dimensional artworks from the same series as those exhibited by Rachel Adams at the Scottish National Gallery of Modern Art and Saatchi Gallery, as well as new works by Yugo Kohrogi, who has been selected for the annual exhibition, "VOCA 2023: The Visions of Contemporary Art" (The Ueno Royal Museum), and works by Haruko Sasakawa and Takehiro Terabayashi, who will, this autumn, have solo exhibitions at Koganei City HAKENOMORI Art Museum and Nizayama Forest Art Museum respectively. We look forward to your visit to our gallery.

image | Minako Nishiyama Untitled  1988 wooden box, kewpie dolls, etc. h.20.9×w.26.1×d.10.5cm
©Minako Nishiyama, photo by Kiyotoshi Takashima
Rachel Adams >>
Shigeru Izumi >>
Yugo Kohrogi >>
Haruko Sasakawa >>
Katsuo Tachi >>
Takehiro Terabayashi >>
Natsuyuki Nakanishi
Minko Nishiyama >>